Are you ready for an underwater photo shoot ? Alone, with a group, or with your partner or family?

With Noustha as your underwater photographer we can capture your time on Bonaire in a unique and incredibly beautiful way. We customize the underwater shoot to your personal wishes. The photos we take underwater are anything but standard images.
The laws of gravity don't apply underwater. This will create a dreamlike atmosphere in the photos.

An underwater photo shoot is therefore not comparable to a normal shoot on dry land. Everything works differently during an underwater photo shoot and that is exactly what makes your underwater photo so special.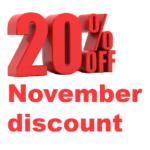 Can I do an underwater photoshoot?
Yes,
– kids – women – men – couples – boys – groups – pregnant – weddings – 'mermaids' – dogs – and even babies can do it.
There is only one requirement: You need to be able to swim. 
If you can't, let's talk about a photo at the surface of the ocean or in the shallow area of a pool.


For the other underwater photos:
Everybody can do an underwater photo shoot. Some might take a little longer to practice, but that is not a problem.
We give you all the tips and tricks until you can pose comfortably underwater.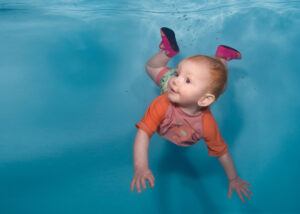 How do I open my eyes in salt water?
The idea of opening your eyes underwater might be daunting if you have never done it.
The first time might sting a little. But your eyes will get used to the salt after opening them 3 or 4 times underwater.
It won't cause any irritation to your eyes, because there is also salt in your own tears. 
What is the step by step description of the shoot?
Step one
Contact us about the photo shoot you want.  
Together we will make a plan that fits you perfectly. 


Step two
I will explain everything beforehand. You will get all the tips and tricks before we go in the water. 

Step tree
Ready to go underwater? We can practice with a mask on. 
There are different ways to go underwater. 
Most people like to have a rope from the surface to the bottom to guide themself underwater. 
However, others like to swim down. 
We can give you some weights to pose more stable underwater. 
We will take some time to find the best-suited method for you. 
After practicing, it is time to take your mask off and start the photoshoot. 


Step four
We repeat it a lot with time for new tips and tricks in between.
So some endurance is needed. 


Step five 
I will send you a selection of the best photos via email. You can let me know your favorite underwater photos. 
We will edit the selected photos for you. 
(ropes, weights, and other helping devices will be removed with Photoshop)  


Step six
You will receive your underwater photos in high resolution.
Do I need to be able to dive?
No, most of my underwater photos are taken in relatively shallow water. In the ocean, this means around 3 meters deep. (9ft). In the pool, this can be more shallow because we don't have any sand stirring up there.
Even though I am a certified scuba dive instructor, I mostly choose to be freediving during the shoots. 


This has two main reasons:
– First: Communication between us is easier. When we don't wear scuba gear, we can easily debrief after each immersion. There is time for me to give you tips and tricks to get the best shot.
– Second: In the shallow waters we can use more natural light. This will give your photos a naturally beautiful appearance.


A photo is taken in a split second. So you don't need to be able to hold your breath for very long. The time that we are underwater is equal to the time that you are comfortable to hold your breath.
But we repeat it a lot. So some endurance is needed.
Some advanced underwater photoshoots require scuba diving skills. You can ask for more information about this.
How do I make a reservation?
You can book an underwater photoshoot through our contact page – HERE –
or
WhatsApp:
+ 599 785 3295
Email:
info@noustha.com
What theme can I use in the photoshoot?
You can check out my portfolio –here– for some ideas.
It is also possible to make the underwater photoshoot very personal.
Tell us about your hobbies, sports, dreams, work, etc. 
We can give you some ideas to customize the underwater photoshoot for you. 
What do I need to bring?
Your outfit, sunscreen, a towel, and enough to drink. For this, we would recommend non-sparkling drinks, since the gasses in these drinks can make you feel uncomfortable when going underwater a lot.
Some little snacks in between can help you to get rid of the salty taste in your mouth.
You can bring a friend or family member along. If they want they can assist us during the shoot. For this, they would need to bring their own mask and snorkel. 
Did you make a book?
Yes, 
My book: Wonderwater
Nine imaginative poems tell stories from the underwater world. Mermaids, sea monsters and other water creatures experience adventures in the sea surrounding the beautiful Dutch Caribbean island of Bonaire. They come to life illustrated by many stunning fairy like underwater photos.
For this project I went to the island of Bonaire for two months. I created this book together with writers Sanny Ensing, and Remda Spoelstra and with the help of many child models.
-click here- for more information 
What can I wear?
You can wear your own clothes or you can rent some dresses/mermaid tails with us for 25 dollar. 
Some tips:
– Make sure you're comfortable with swimming in your outfit.
– Big flowy clothes are great as they accentuate the movement. However make sure it is still tight on the upper part of your body.
– Stay away from busy patterns.
– Bright colors look amazing underwater. Blue tends to disappear in the background.
How can I do my make-up?
The blue water of the ocean tends to take out contrast and color in your face.
You can restore the contrast by using mascara and eyeliner, of course waterproof.
And you can bring back the color in your face by putting color on your lips and cheeks.
Trust me, if the makeup looks heavy above the surface, it will look just perfect underwater in the pictures.


We have high-quality waterproof make-up available for you. We can do your makeup, or it is possible to use your own cosmetics. Remember that most so-called 'waterproof' make-up is not designed for a plunge in the ocean. So please try out your waterproof make-up beforehand.
How can I do my hair?
Loose-flowing hair creates a great underwater effect. However, it can also ruin some photos when it flows in front of your face. A solution for this is tying the front sections (strands) of your hair together. This way the rest of your hair will still flow beautifully without going in front of your face.

Remember if you're planning to use hair clips, hairbands, tiaras, etc: Try to choose things where your hair is not going to get tangled in, since your hair flows in all directions, underwater.

We can always help you with your hair. Let us know in advance.
How much time does it take?
We don't work with an exact time frame.
We continue until we have the perfect shot of you.
On average, we block half a day.
What is an advanced underwater photoshoot?
An underwater photoshoot is advanced if there is a team required to make it happen.
For a deep underwater photoshoot with scuba gear, we need a team with a safety diver and a dive assistant.
The safety diver will give the model the regulator when needed. This kind of photoshoot is only possible for experienced divers.
Aks us more information about this.
How many photos do I get?
After the photoshoot, I will send you a selection of your best photos without edit.
You can let me know which one you like the most. This photo will be edited the way you like it.
You will receive the photo digitally, in high resolution.


It is possible to choose more photos.
An additional charge will then apply to cover for the extra time needed to edit the photo's.
The extra charge will be small for a simple photoshoot.
For photoshoots that require a lot of editing the charge will be higher.
(for example: removing items from the photo like ropes, lead or a safety diver. Or combining different photos into one, for group photos.)
On average the charge per photo will be 25 dollars.
This price will go down when you order a lot of photos.
Where is the underwater photoshoot?
We will choose a location together, according to the type of photoshoot you like. This is because different type of locations fit to different type of shoots.
It is also possible to rent our boat. This will make it easy to have some rest in between.
Price on request.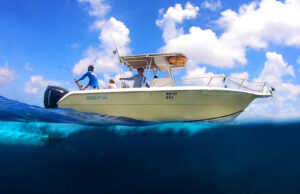 What is the cancellation policy?
If you cancel, you can be charged depending on your notice period.
– No show no call will always be charged full price.
– Cancellations within 24hours from the shoot will be charged full price.
– Cancelations between 72 and 24 hours in advance will receive a gift card, or reschedule option.
– Cancelation more than 72 hours in advance will receive a full refund.


The photographer however may cancel the shoot if needed for weather or camera issues at any time. (only the photographer can cancel for weather). If this happens, we will reschedule with you or refund you, if rescheduling is not possible.
Take a look at my portfolio. A large number of my images are for sale as limited edition prints. They can be printed on plexiglass, aluminum or another material of your choice. Some photos are made for a customer, so they are not for sale. Please contact me and I can tell you whether the image is available to purchase as art. ​