Noustha is an underwater photographer and a PADI dive instructor. She offers private underwater photoshoots, guided dives and dive lessons via Yellowfin Bonaire 

Moved to Bonaire in 2020.
Jury member at the Dutch TV program Het Perfecte Plaatje (2016, 2020, 2021)
Published childrens book Wonderwater  with underwaterphotos made on Bonaire. 

Travelled for three years with her underwater camera. Organized photoshoot on different locations: Australia, Cocos Keeling Islands, Christmas Island, Bonaire, Curaçao, Colombia, San Blas and Panama.

Fotoacademie Amsterdam, graduated with honors in 2015
My photography is story telling, colorful, imaginative with a playful surreal atmosphere. I want to take people to my creative, imaginative world through my photos.
I specialized in underwater photography. The underwater world has a dreamy atmosphere due to the floating hair, weightlessness, water reflection and air bubbles that make the photos magical.
Some images are taken snorkeling in the shallow water while other photos are taken deep in the ocean with the help of a team of divers.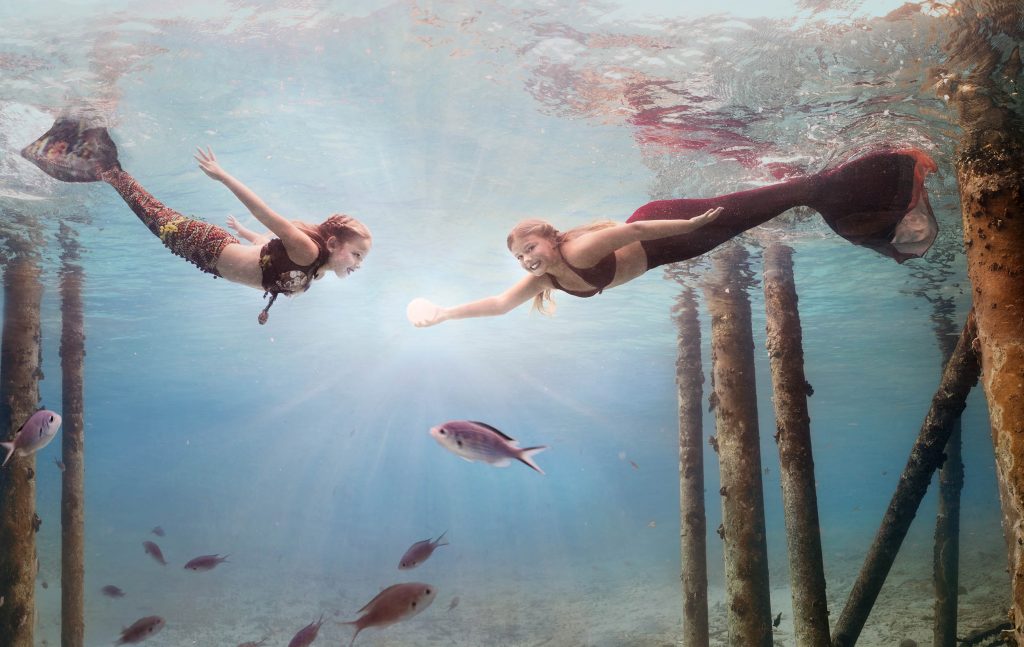 Are you ready for an underwater photo shoot ? Alone, with a group, or with your partner or family?
With Noustha as your underwater photographer we can capture your time on Bonaire in a unique and incredibly beautiful way. We customize the underwater shoot to your personal wishes. The photos we take underwater are anything but standard images.
The laws of gravity don't apply underwater. This will create a dreamlike atmosphere in the photos.An underwater photo shoot is therefore not comparable to a normal shoot on dry land. Everything works differently during an underwater photo shoot and that is exactly what makes your underwater photo so special.